And we're off! Today, Michael and I embarked on our one-year dream adventure. The house is emptied out and rented, the cats have been dropped off at their "foster" family and the Westy is packed with everything (and likely more) that we'll need .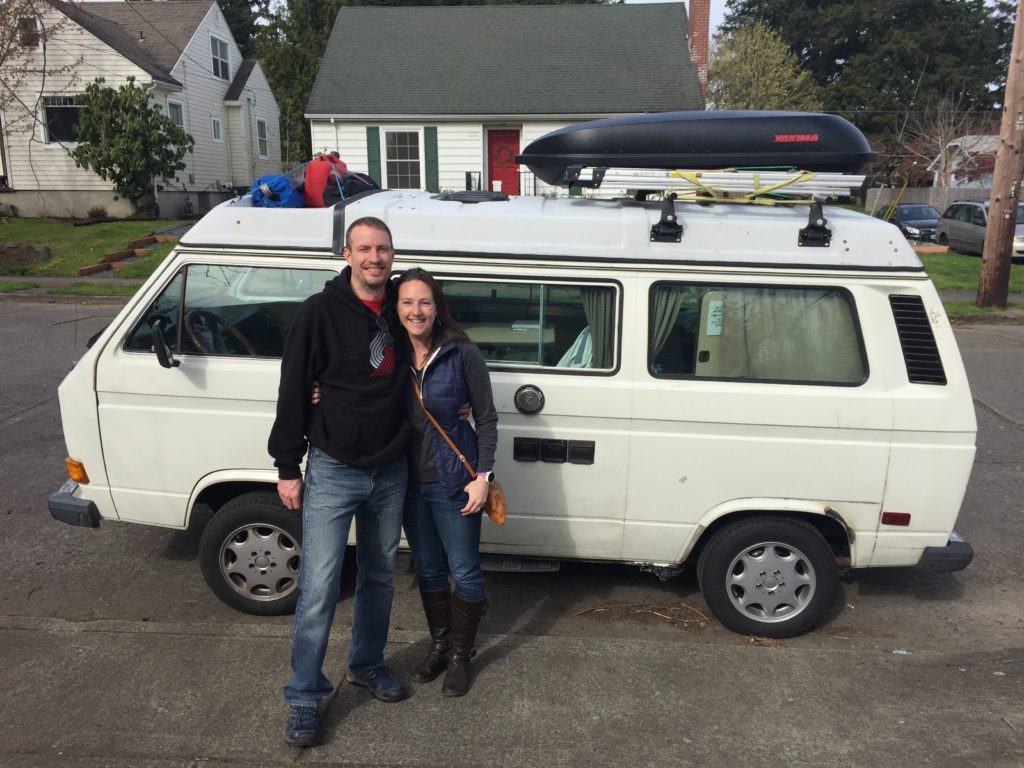 Our goals/expectations for the trip are simple and realistic: see a lot of the prettiest parts of the US, knowing that a year just isn't enough to see everything.
Below is a map of our tentative route.  (or if it's taking too long to load, you can click here).